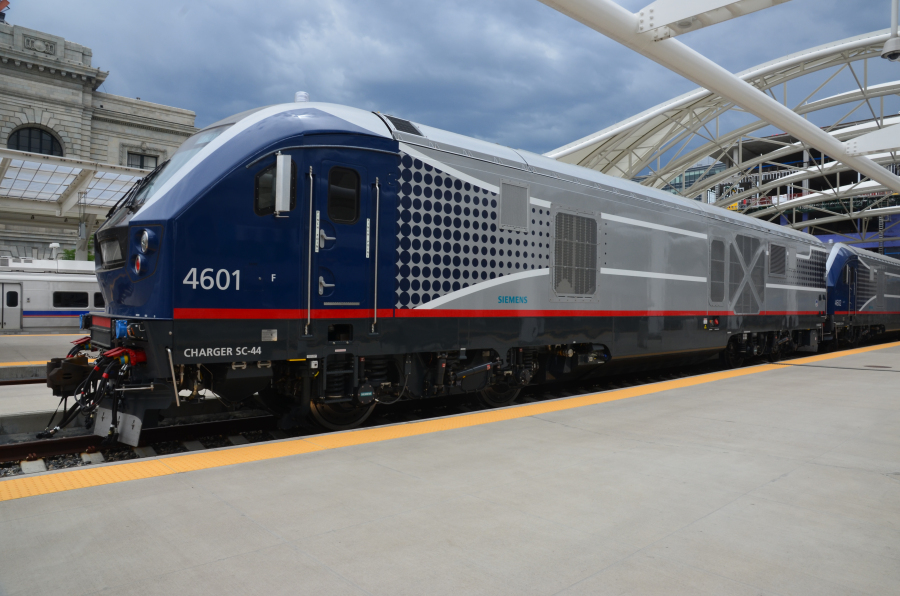 siemens_charger_amtrakmidwest02siemensusa
Envision the Return of Passenger Rail to Dubuque and the Tri-State Area
The reinstatement of passenger rail service from Chicago to Dubuque is one of the community's visionary priorities. Significant efforts by the Ride the Rail, Dubuque Area Chamber of Commerce, Dubuque Area Convention and Visitors Bureau, East Central Intergovernmental Agency, and the City of Dubuque and surrounding area communities are taking place to make sure that passenger rail returns to our community.
Dubuque had passenger rail service for 130 years from the 1850's until it was discontinued as recently as 1981. Passenger train service has a long history in the area beginning in the 1850's when railroad fever took hold in Iowa. For the next 130 years, passengers could ride the train into and out of Dubuque for business and pleasure.
Passenger rail is a critical part of Dubuque's economic development, education, and tourism effort. With gas prices quite volatile and access to the community in high demand, passenger rail will fill a much-needed transportation venue and be beneficial to the business, educational and tourism that Dubuque and the area offers to both citizens and visitors.
With over five million visitors coming each year to the nine-county area that makes up the Tri-State region, this area has through its tourism destination product and marketing created a place where visitors from all over the region, nation, and world come to see the Mississippi River. With the scenic character of the area, the attractiveness of Iowa's oldest city, the fine attractions such as the America's River Museum and Aquarium, the Arboretum and Botanical  Gardens, theatre and musical venues, festivals and more, visitor spending to this area now exceeds $800 million! Visitors will see the availability of passenger rail as not only a form of affordable transportation but as an attraction of affordable, business and leisure transportation, an added attraction of the Mississippi River in Dubuque and beyond.
In addition to visitor traffic, students coming to area educational institutions will gladly utilize this form of transportation. With students coming from the metro area and through Chicago to Loras College, Clarke University, University of Dubuque, Emmaus Bible College, University of Wisconsin Platteville, Wartburg Theological Seminary and the University of Northern Iowa there is a significant demand created by the student population alone for service between Chicago and Dubuque.
Ride the Rail advocates respond to a community visioning process wherein passenger rail service was identified as a top 10 priority for the economic and social benefit of the greater Dubuque area. Through the formation of Ride the Rail, a dedicated group of community-minded volunteers works tirelessly to see this priority to completion